It is often said that interior lighting can make or break a room. This principle applies to outdoor lighting as well. In addition to your house itself, its environment is equally important and needs full attention when it comes to lighting selection.
In order to choose the perfect outdoor lighting, it is strongly advised to make an appeal to a lighting expert. He or she can determine which type of light should be used to experience and enjoy its full capacity. If you prefer to start by yourself, you should read and take the following do's and don'ts into account in order to achieve the perfect result.
Do's
Everything starts with your house
Your house is the center piece of your property. By using the appropriate lighting, it will enforce its visibility in the dark. In addition, it will contribute to the security of your property. During the set-up, it is crucial to ensure the walls as well as the architectural elements of your house are sufficiently illuminated.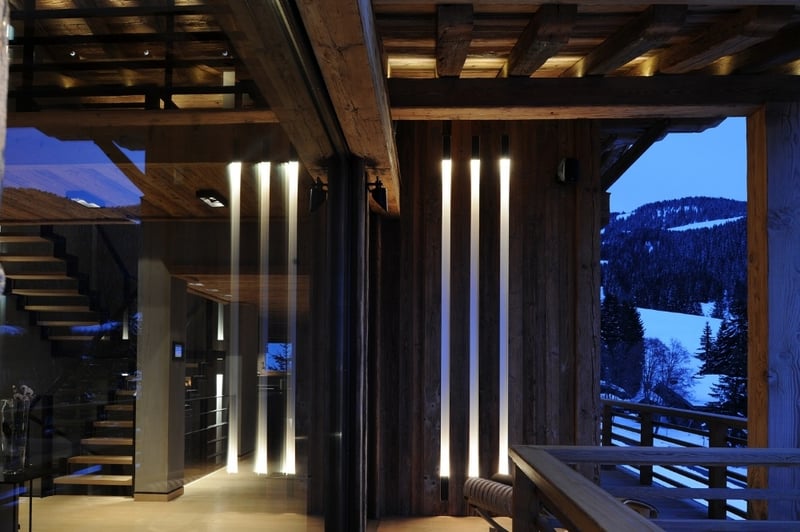 Use of shadow
Outdoor lighting doesn't only concert what can be illuminated, but puts focus on the interplay of light and shadow together. For example: by using lights at the base to shine up a stone wall, the texture of the material will be accentuated to create a certain level of depth.
Work with layers
Depth and light texture are created by using different layers of light. Imagine you have a beautiful object in your garden that you would like to illuminate. While setting up the lighting from different angles, the object will be the eye catcher of your garden, instead of the lighting itself. This creates a unique effect that won't interfere with the visual strength of the object. Furthermore, you can add visual depth to the outdoor area by correctly positioning your outdoor lighting. We often see that only the façade or terrace is illuminated and is creating a large black depth form the inside. You can easily resolve this side effect by illuminating a few trees/objects in the perimeter of your house. By doing this you will increase the outdoor space and the feeling of safety around your house.
Choose quality
It may seem commonplace, but it's better to choose high-quality material. In the long run, this will be more beneficial than opting for cheaper alternatives that will decay faster over time. Moreover, qualitative lighting is often more economical due to the choice of materials and type of luminaires that are used.
Don'ts
Avoid straight lines
A common mistake is the placement of lighting fixtures in a straight line, along a pathway for example. It gives the unpleasant feeling of walking on a driveway or an airplane runway. Get creative and play with the aesthetics to create a unique lighting experience.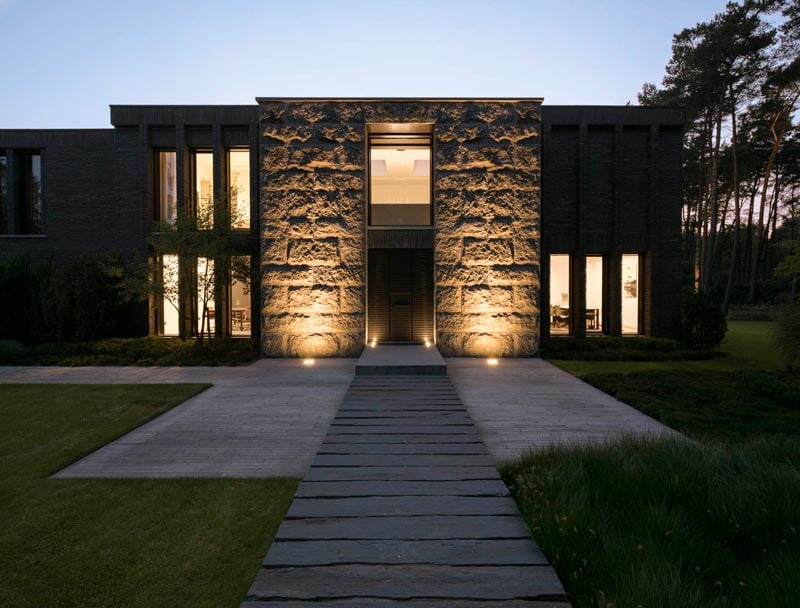 Don't forget details
Generally, there is a strong focus on large aspects for outdoor lighting, such as trees and sculptures. Details are often forgotten while they can bring in a decisive effect. Therefore, look for small areas that can be accentuated with the right lighting. This will benefit the consistency of the bigger picture.
Limit your choices
As mentioned earlier, everything starts with your house itself. It is crucial to maintain the same lighting style and to avoid a disorganized range of lights. Don't forget to look at the location of the fixtures as well and choose a matching model. This way you avoid a disorderly excess of all kinds of models.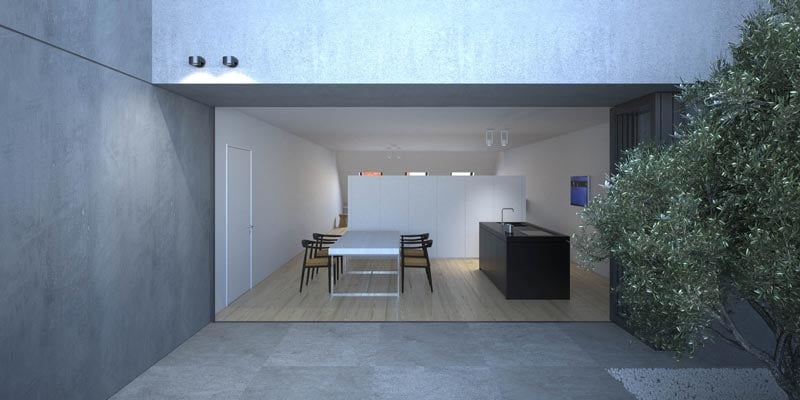 Don't use solar lights
Individual lighting fixtures that use solar power are often not as effective as one might think. This type of lighting is weather-dependent and often doesn't have a large storage capacity for a solid light intensity. Solar lights are rather suitable as decorative lighting. Therefore, choose a lighting system that gives the outdoor lighting the right power so that you do not have to worry about poorly performing luminaires.
Would you like more information or want to talk to one of our lighting experts? Please contact us and we'll be happy to help you.