Multimedia is no longer an excessive luxury in the digital house of today. We also find an attractive layout of the room increasingly important. But how do we make room for an extensive, versatile speaker set without it taking up the whole room?
integration in the ceiling
Integrated ceiling speakers are visually the most attractive way to install an extensive audio system in your home, office or building. Audio systems with a large number of speakers take up a lot of space and can overwhelm a room. With built-in speakers you save space.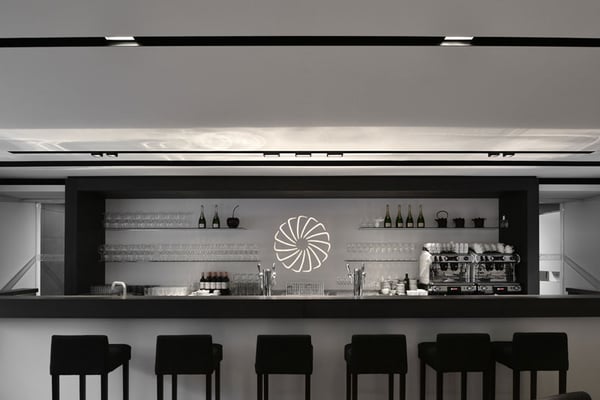 kreon Acoustic Solutions creates an optimal audio experience without compromising the visual aesthetics of a room. The speakers fit seamlessly with our lighting fixtures, making them a tight minimalistic whole. With some of our lighting models you can even integrate the speakers, giving everything a nice architectural look.
Integrated speakers contribute to an interior design to such an extent that we also call them architectural speakers. Do you implement kreon Acoustic Solutions in your home? Then you add value to your home. Consider an audio system, built-in and fully integrated in your home, an investment.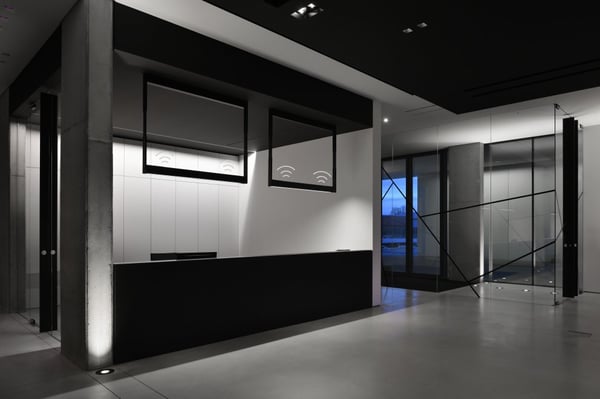 The external digital DIN rail amplifiers allow a customized programming of the entire audio system. This way you can set different programs for each separate room. You can also connect your smartphone, television, tablet, CD player, computer or home automation system directly or wirelessly.
ceiling or in wall speakers?
Of course, the sound quality of an audio system should not suffer from the fact that you opt for an invisible, space-saving solution. Ceiling speakers are perfect for background music in large and small spaces. They are often used in shops, showrooms or offices. Although they are not known for high-quality hi-fi sound, ceiling speakers can also be a valuable addition to a home cinema system.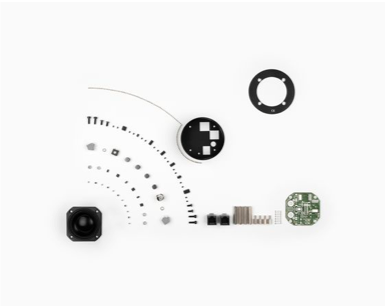 When using wall speakers you will find the sound source at ear height, which improves the quality of the perceived tones. Do you opt for an integration of kreon Acoustic Solutions into your kreon ceiling or lighting? Then the configuration of the audio system is very simple.
how does the integrated audio system work?
A - Choose your speaker

Add high-quality speakers to your kreon ceiling elements. Place your speakers carefully in the room and adapt them to the desired sound experience. Each loudspeaker can be set as left, right or mono and the volume can also be individually adjusted for each component.

Despite their small size, all our speakers, with the exception of kreon nuit, are very suitable to form a stylish home cinema. Make sure that the speakers are positioned according to the right home cinema standards. That means: a speaker on the left and right side, a centrally positioned speaker and two or four speakers for the surround effects.
b - add a subwoofer when needed

Depending on the size of your room and the characteristics of your speakers, it may be necessary to connect a subwoofer for extra clarity and power. The kreon subwoofers are made of 3 mm steel plates and are easy to hide under a bed, behind a sofa or behind a cupboard, thanks to their flat design.

Home theater requires a lot of energy, so the use of a subwoofer is an absolute must. You have two options: an invisible subwoofer integrated in your furniture or a freestanding subwoofer.

c - associate the amplifier

Support your speakers and subwoofer with the Kreon DIN rail amplifiers. These digital miniature amplifiers allow you to connect any sound source and optimize your speakers perfectly with their digital signal processor.

If you want a home theater, you also need a special amplifier - a home theater receiver - to decode the cinema sound effects. You can easily find it at a retailer, because every brand is compatible.