In the realm of lighting design and specification, Correlated Color Temperature (CCT) stands as a fundamental metric that profoundly influences the visual and emotional impact of illumination. CCT is a quantitative measure used to describe the color appearance of light emitted by a source, and it plays a pivotal role in determining the ambiance and functionality of a lit environment. This article explores the significance of CCT, its practical implications, and its role in shaping our built environments.

Significance of CCT:
CCT is a critical factor in lighting design because it characterizes the warmth or coolness of light. It is measured in degrees Kelvin (K), and it determines whether a light source appears warm, neutral, or cool in color. Understanding CCT helps designers and specifiers achieve specific lighting goals, as different color temperatures evoke distinct emotions and serve various purposes.

Warm light, typically in the range of 2700K to 3500K, creates a cozy and inviting atmosphere. It is often preferred in residential settings, restaurants, and hospitality spaces to foster a sense of comfort and relaxation. In contrast, cool light, with a CCT of 4000K or higher, is often used in offices, hospitals, and task-oriented environments for its stimulating and alerting qualities.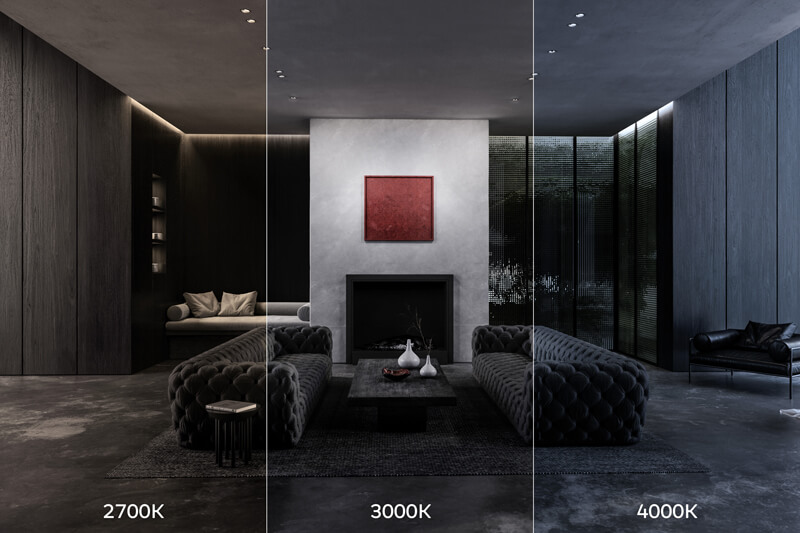 Practical Implications of CCT:
The choice of CCT has several practical implications in various applications:
Residential Lighting: In homes, selecting the right CCT can transform the feel of a space. Warmer temperatures in living areas and bedrooms promote relaxation, while cooler temperatures in kitchens and workspaces enhance visibility and alertness.


Commercial and Office Spaces: In office environments, lighting with a higher CCT can boost productivity and reduce eye strain. Task lighting with a cooler CCT is often used at workstations, while communal areas may have a mix of warmer and cooler temperatures to create different moods.


Retail: Retailers use CCT strategically to highlight products and create an inviting shopping atmosphere. Warm lighting in clothing stores can make customers feel comfortable, while cooler lighting in grocery stores enhances product visibility.


Outdoor Lighting: CCT is also relevant in outdoor lighting. For instance, warmer lighting in public parks can promote a sense of safety and relaxation, while cooler lighting on streets and highways enhances visibility.


Mood and Aesthetics: CCT contributes significantly to the aesthetics of a space. Designers use it to create unique atmospheres, such as in museums, galleries, and restaurants, where lighting can be a defining element of the overall experience.
Balancing CCT with Color Rendering:
It's essential to note that while CCT determines the color appearance of light, it does not provide information about the accuracy of color rendering. A light source with a specific CCT may have varying Color Rendering Index (CRI) values, which can affect how colors appear under that light. Designers must consider both CCT and CRI to ensure that lighting not only sets the desired mood but also accurately represents colors in a space.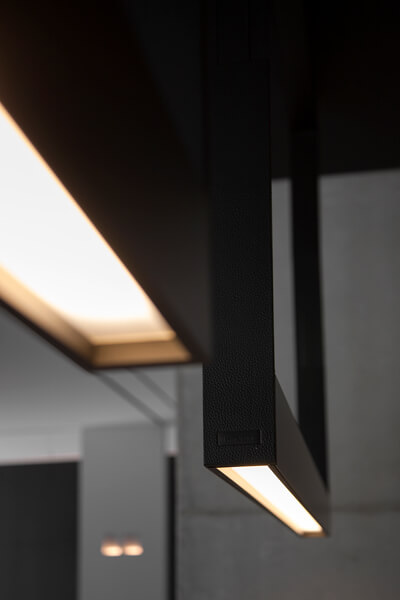 In conclusion, Correlated Color Temperature (CCT) is a critical parameter in lighting design, as it influences the visual and emotional impact of illumination in diverse settings. By carefully selecting the appropriate CCT, designers can create environments that cater to specific needs, moods, and functions. Moreover, balancing CCT with considerations of color rendering ensures that the lighting is not only aesthetically pleasing but also functional in accurately representing colors. As lighting technology continues to evolve, understanding and effectively utilizing CCT remains essential for architects, designers, and lighting professionals seeking to shape spaces that inspire and serve their intended purposes.