Color Rendering Index (CRI) is a fundamental metric that plays a pivotal role in evaluating the quality of light sources. CRI is a quantitative measure used to assess how accurately a light source renders the true colors of objects when compared to natural sunlight. This metric holds significant importance in various applications, including architectural lighting and interior design.

Significance of CRI:
CRI's significance arises from its ability to impact human perception and the visual experience. Human beings rely heavily on the perception of colors in their surroundings for a multitude of tasks, ranging from selecting ripe fruits to discerning details in art and design. Lighting, as a crucial component of our built environment, profoundly affects how we perceive colors. Hence, CRI serves as a crucial tool for evaluating whether a light source provides accurate color representation.

A high CRI value signifies that the light source closely approximates the spectrum of natural sunlight, rendering colors with fidelity. On the contrary, a low CRI implies that the light source may distort colors, making them appear dull or inaccurate. Therefore, CRI helps ensure that the lighting in a space or environment is not only visually pleasing but also functional for activities that require accurate color discrimination, such as in retail, museums, or residential settings.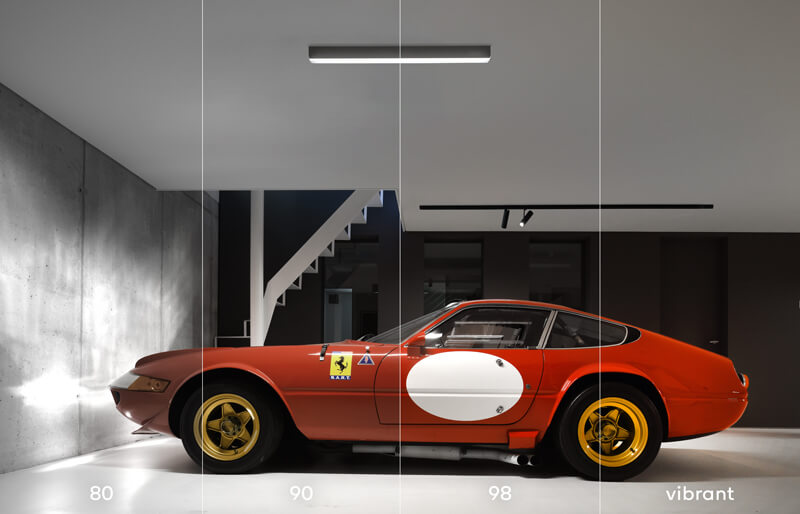 Calculation of CRI:
CRI is quantified on a scale from 0 to 100, with higher values indicating better color rendering performance. The calculation of CRI involves comparing how a light source illuminates a set of standardized color samples, often consisting of 14 or 8 color swatches, to how they would appear under natural sunlight. These color samples are commonly known as the Color Evaluation Index (CEI) or Ra (the general CRI index).

CRI is calculated by measuring the color difference between the reference colors under the light source in question and under natural sunlight. A CRI of 100 indicates perfect color rendering, while lower values suggest increasing inaccuracies in color representation.

It is essential to note that CRI can be further refined by considering specialized CRI indices for specific applications. For instance, the TM-30-15 (IES TM-30) metrics provide a more comprehensive evaluation of color rendering, especially for LED light sources. These metrics take into account more color samples and provide additional information about color fidelity, saturation, and hue shifts.
Practical Implications of CRI:
CRI has substantial implications across various industries and applications: n:
Architectural Lighting: Architects and lighting designers use CRI to create lighting schemes that enhance the aesthetics and functionality of spaces. In environments where accurate color discrimination is essential, such as art galleries or retail spaces, high-CRI lighting is crucial.


Residential Lighting: Even in homes, CRI plays a role in creating pleasant living environments. High-CRI lighting can make living spaces feel more inviting and comfortable.


Energy Efficiency: Balancing CRI with energy efficiency is a critical consideration, as some high-CRI sources may consume more energy than others. Finding a balance between color accuracy and energy savings is essential in sustainable lighting design.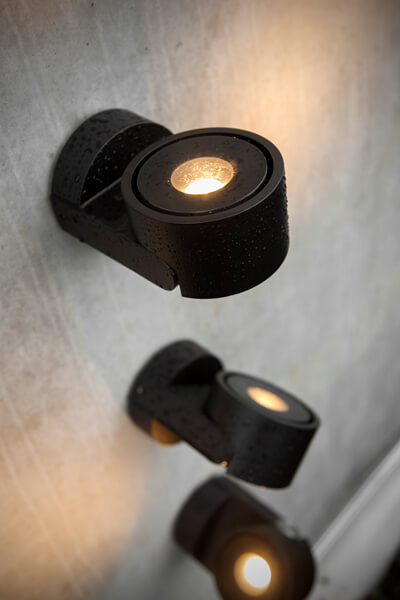 In conclusion, Color Rendering Index (CRI) is a vital metric that influences our perception of color in various settings. It serves as a benchmark for evaluating the quality of light sources and ensures that they accurately represent colors as they appear in natural sunlight. As technology continues to advance, new metrics and standards may complement or refine CRI, but its fundamental importance in lighting design and application will endure. Designers, architects and consumers alike should consider CRI when selecting lighting solutions to create visually appealing and functional environments. Ultimately, CRI empowers us to appreciate the world in its true colors.