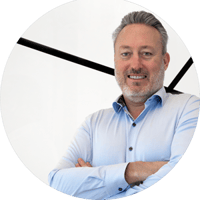 Werner Van Rethy studied to be an engineer and economist, and began his career at kreon in the early 2000s. He became CEO in 2015. He is familiar with kreon's past and has a clear vision of the future. We tracked him down to talk about the revolution in ceiling solutions, the opportunities offered by technological developments and about new product launches.
Q: kreon is primarily known for its architectural lighting solutions, but kreon is also a manufacturer of 'smart' ceilings, why this expansion?

Werner Van Rethy: "kreon was founded in the 1980s on the belief that lighting is a creative extension of architecture. That is still part of our DNA. In the early 2000s, we took our ceiling solutions a step further. For a project in Singapore, we collaborated with a manufacturer of metal ceiling systems. We were always faced with the challenge of integrating our lighting into the ceilings. The idea then came to look at the situation as a whole and develop our own ceiling around the lighting. In addition to increasing quality and uniformity, it means there is a single point of contact on site for everything concerning the ceiling, instead of lots of different partners. It's our way of unburdening builders, architects and engineering firms even more. It began with a ceiling with lighting, then we added ventilation and more and more technology."

Q: This concept proved to have international appeal, so can we assume it was caught on?

Werner Van Rethy: "I am convinced that there will always be a market for quality and the concept of integrated solutions. Thanks to our integrated ceiling concept, architects can really get creative with the ceiling. And it is much more efficient to discuss this with one partner, rather than multiple parties. This was all achieved under the brand name vektron. In 2009, we changed the name from vektron to kreon ceiling solutions to appeal to international customers as well. kreon ceiling solutions made it easier and less ambiguous."


"Our integrated ceiling concept allows architects to get really creative with the ceiling.

And discuss it with one, rather than multiple parties, which is much more efficient."

– CEO Werner Van Rethy


Q: Now, more than 10 years later, you're changing the name again.
Werner Van Rethy: "Indeed, kreon ceiling solutions, in our opinion, no longer reflected our current offer. So, in late 2022, we changed it again and opted for vektron comfort ceilings. After all, it's comfort we provide to the end user, whether through lighting, ventilation, or acoustic comfort, not forgetting our climate ceilings."


"In our opinion, the previous name no longer reflected our current offering.

That's why we opted for vektron comfort ceilings. After all, it's comfort we offer the end user."

- CEO Werner Van Rethy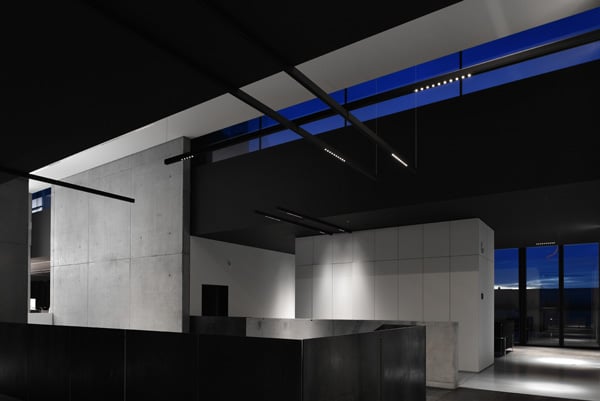 Q: What are the ambitions for vektron comfort ceilings?
Werner Van Rethy: "We never stop innovating. We continue to expand our capabilities. This year, we are launching a new ceiling concept called 'ili'. It allows us to provide a solution in buildings with concrete core activation, in addition to our climate ceilings. This ceiling improves energy efficiency thanks to the open blade structure. That's vitally important to us. Just as we have learned in recent years, due to the tightness in the construction industry and the challenges with supplies and delivery times, that speed of delivery is essential. That's the reason for our ceiling rafts, a standard package we offer on the market, in modular form. Fast delivery and easy installation. Previously, our ceilings were always project-based. Now we are turning them into a product."


"This year we are launching a new ceiling concept and making it possible to provide

climate ceilings in buildings with concrete core activation."

- CEO Werner Van Rethy


Q: How do new products and ideas for ceilings come about?
Werner Van Rethy: "It depends on several factors. In the first instance, creativity is ingrained in our kreon DNA, which is invariably based on the architectural character. We want to continue to ensure that our ceilings remain a creative extension of the architecture. Secondly, we constantly listen to the needs of the market. We evolve alongside it. Consider, for example, the shift towards energy neutrality and the increasing importance of comfort. In the past, the preference was to have as many people as possible in the smallest possible space, because it was cost-effective. The focus on well-being in the workplace ensures that a total package like the one we offer is in high demand. And finally, technological developments play a role too. For us, adding a digital layer to our ceilings is self-evident. It enables extensive automation. That wasn't technically possible before."
QQ: As a company, how do you deal with new technology such as artificial intelligence and 3D printing?
Werner Van Rethy: "We embrace technological evolutions. The (r)evolution from conventional lighting to LED lighting had a huge impact on the lighting industry. This technology gave lighting a digital character. The addition of sensors, Bluetooth, beacons and so on, make lighting and, by extension, our ceilings, capable of so much more. Our ceiling system provides an aesthetic value in the room as well as being a total comfort solution: lighting, ventilation, climate ceilings, acoustics. Adding a digital layer to this provides an extra dimension in terms of user experience and energy management.

Developing AI technologies is not our core business, but applying them is. It allows us to evolve from a product provider into a solution provider.

We are closely monitoring the possibilities offered by 3D printing. If not to speed up the development process, to achieve customisation."


"The timeless character of our products and services is an asset.

That's why we embrace technological evolutions to make them future-proof."

- CEO Werner Van Rethy


Q: You are known for your rather timeless designs. Can you combine this with such futuristic features?
Werner Van Rethy: "It's actually quite simple. The most sustainable aspect of our designs is precisely their timeless character. It means our products are designed to last more than 20 years. We can easily adapt these sustainable products to new technologies, which once again extends their lifespan. The timeless character of our products and services is an asset, which is why we embrace technological evolutions to make them future-proof, which has suddenly become the epitome of sustainability."